Quality
Facility
Highpharm 's Quality Control department performs control analyses throughout the whole production cycle using the usual current equipments like:

:: HPLC
:: GC
:: UV
:: IR/FTIR
:: TLC
:: Potentiometric titrimeters
We can therefore ensure that all intermediates as well as the final products will meet the preset specifications.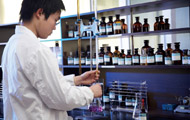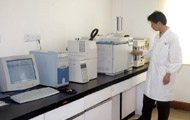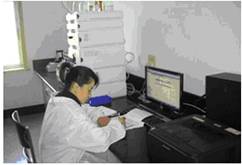 QA & QC
The Quality Assurance department together with Quality Control, can guarantee that the production follows the proper procedures of current Good Manufacturing Practices (cGMP) to assure the highest possible quality standards

Our Quality System is based on written SOP's, validations, change controls, deviations reports and internal audit according to cGMP.

While we are often audited by several of our multinational customers further to the periodical inspections of Health authorities, we obviously perform audits and qualifications on our critical suppliers.